Thanks for listening in to my call as part of Purpose, Passion, and Profits!
If you missed it live, catch the replay here: http://www.audioacrobat.com/play/WxjqKh2Q
On this page you'll find more resources and links to help you as you learn to navigate the world of social media.
First, let's get connected!
Connect with me on the social networks





And I'd love to send you a treasure chest of goodies + weekly articles to help you build your business online…





Privacy Promise: I will not share your information.
Worksheet

Links I mentioned on the call

Resources I mentioned on the call
Social Media Revolution 2011
 The Conversation Prism
May I Offer You My Social Media Jumpstart Package?
Get started on two of the biggest social media sites with step by step guidance!
Build Credibility, Make Connections, Get Clients–with Twitter!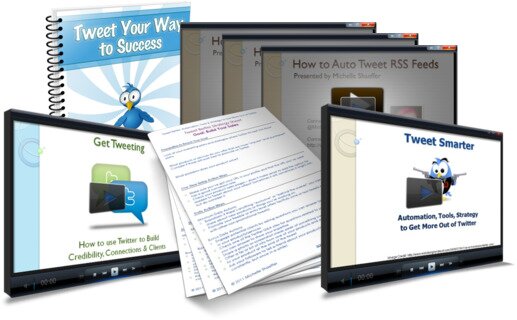 Let me share with you the tools and strategies that have worked for me on Twitter to get traffic to my website, fans to my Facebook page, subscribers to my ezine, and clients for my business.
This is a home study course, so when you purchase, you'll receive instant access to both webinar classes plus all the bonus strategy sheets and tutorials.  It's ready when you are!
Get more details about this course here: Twitter Success Strategies  (but come back to this page to order for the special deal!)
Secrets to Successfully Marketing Your Business on Facebook

It's really just about the math… 500 million active users and $0 cost to setup your own profile and fan page
Okay, so it's about more than about the math… but with free access to half a billion people, why wouldn't you try marketing your business on Facebook?
In Secrets to Successfully Marketing Your Business on Facebook I'll walk you through the basics of Facebook and show you how to setup your personal profile and your fan page to build your business.

What's inside:
* Pretty Up That Facebook Profile
* Connecting Facebook With Your Website
* Getting Social
* Fantastic Facebook Pages
* The Scoop on Facebook Advertising
* Creating your Facebook Strategy
* Tips and Strategies for Facebook Success
… plus a 3 page planning worksheet for you so you can check off each step as you complete it.