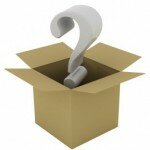 I've had a lot of questions lately on which plugins I use on my blog so I thought it'd be fun to do a plugin post and share everything I currently have activated.  Let me know which ones you're using, too, which ones you're going to add, and if you've got suggestions on what else I should consider I'd love to hear your thoughts!
My plugins change regularly, so this is just what's active today.  :)
Akismet: Eats spam.  I don't recommend blogging without it!  My blog gets 200+ spam comments a day but with this plugin active 99% of them go straight to spam and it rarely catches a good comment accidentally.
All in One SEO Pack: Lets you add custom titles, descriptions and keywords to your pages and posts.  Helpful if you want more control over your search engine optimization.